Spices has been closely associated with cultural traditions, rituals, preser vation, medicine and mainly cuisines for human life since centuries. Flavarich as a brand is trying to bring the finest blend so that the rich culinary tradition of various cultures remain intact.
We ensure that our material is procured from reliable and certified vendors of the markets in compliance with international quality standards. All our products are tested from sourcing to processing and packaging to ensure that they are absolutely pure and free from any contamination.
As our aim always was to serve best quality products to our valuable customers, we have been blessed to deal with quality conscious customers in our portfolio and heartily thanks to their support, we have reached to setting up of robust, well equipped, modern state of art manufacturing – administrative – technical setup & support across all levels of production and processes.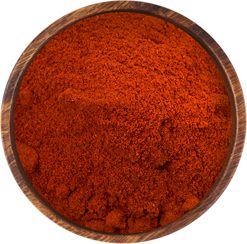 Our Vision
To be amongst the most valued and trusted companies in the world dealing in spices and condiments known for its commitment to quality and standards.
Our Mission
"Flavarich, Authentic Spices" is a brand of Sky Enterprise Pvt Ltd., which is an ISO 9001:2008 & HACCP Certified Company. We are one of the leading manufacturers and suppliers of spices. We, at Sky Enterprise Pvt Ltd, work only towards justifying our brand name. Day in, day out we strive to provide our customers with products in the purest form possible. We ensure that processing of our products is monitored carefully on various levels to retain the natural colour and flavour of spices. We believe in delivering high quality products with the potential to be accepted in any part of the world.